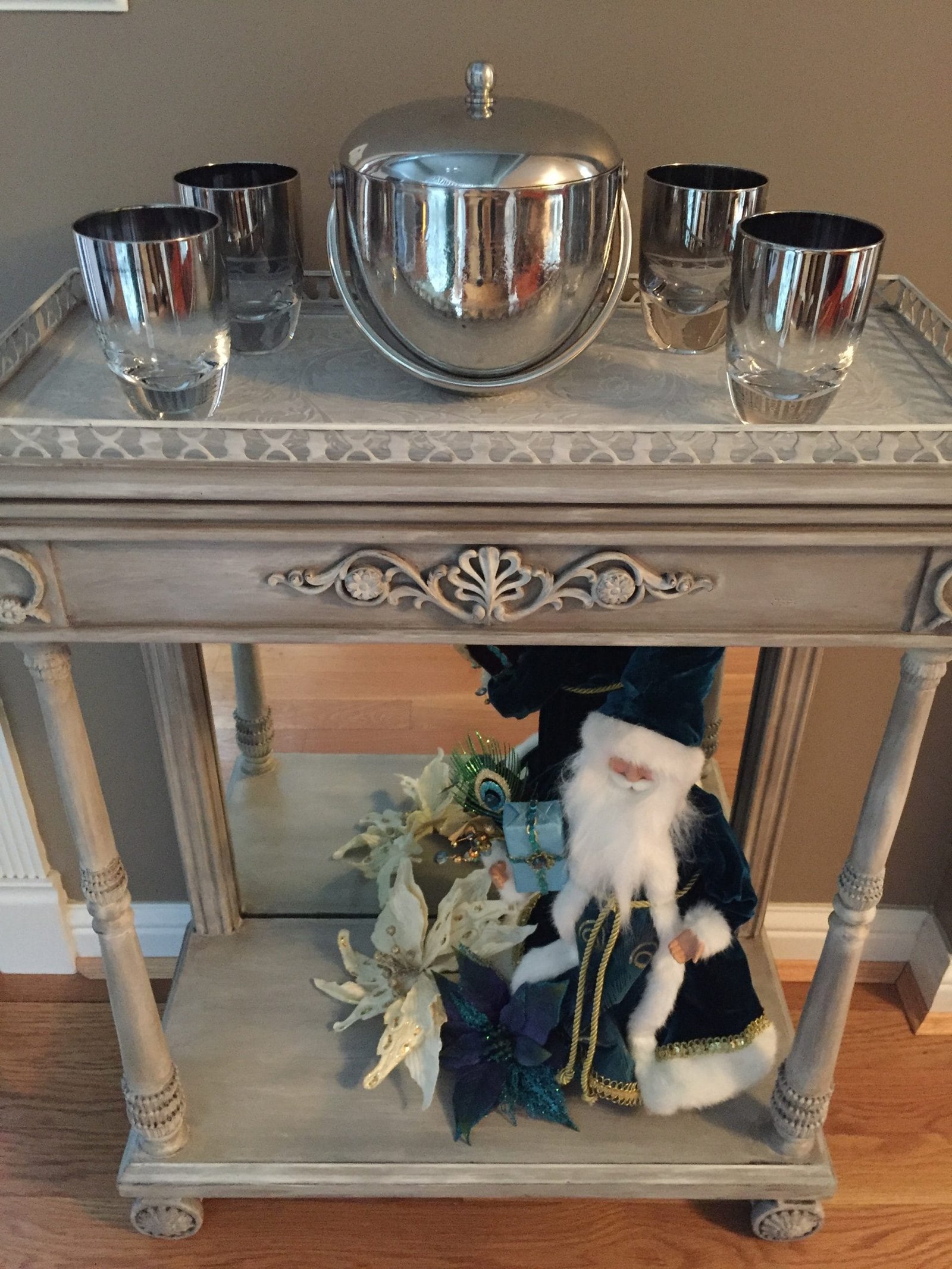 Before and After: Ornate Mirrored Cart
I immediately fell in love with this cart. It has so much character! But it definitely needed a little TLC.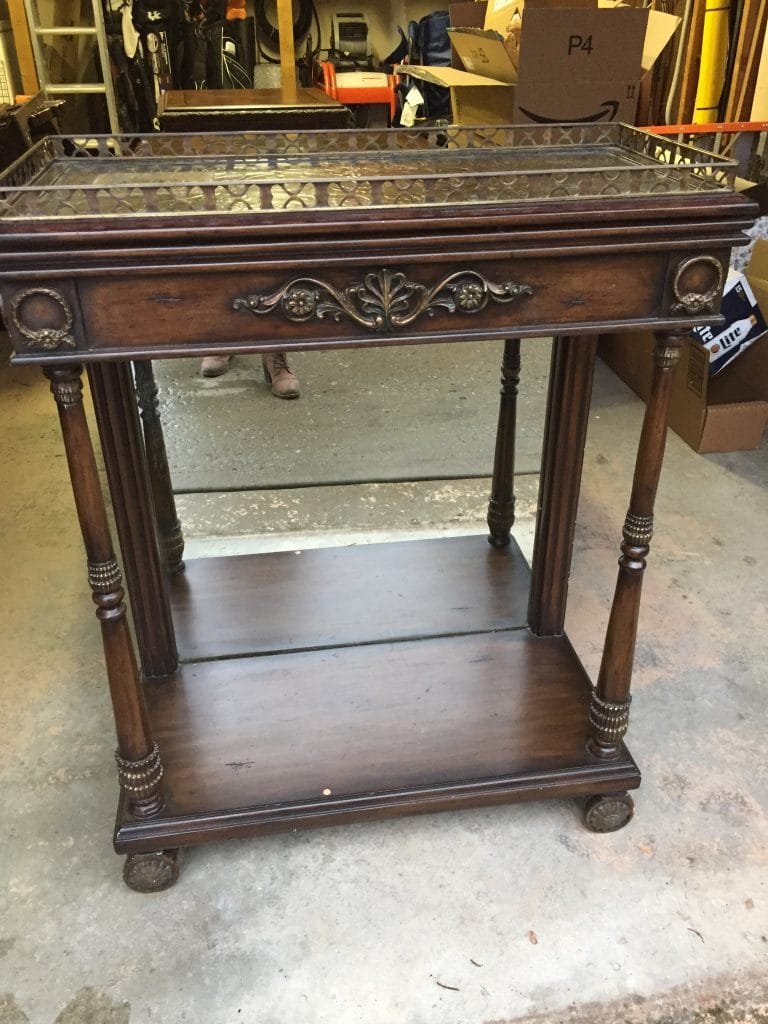 There was damage to the top tray area but after much clean up and the addition of Annie Sloan paint and wax, this cart was completely transformed. Just look at it now! I used Annie Sloan Paris Gray as my base color blended with Old White. I then used both brown wax and white wax to add dimension and highlights and sealed the entire piece with clear wax. It's amazing how a little bit of love and attention can bring out the true potential of a piece of furniture. The updated design has breathed new life into the cart and made it a functional piece of furniture once again.