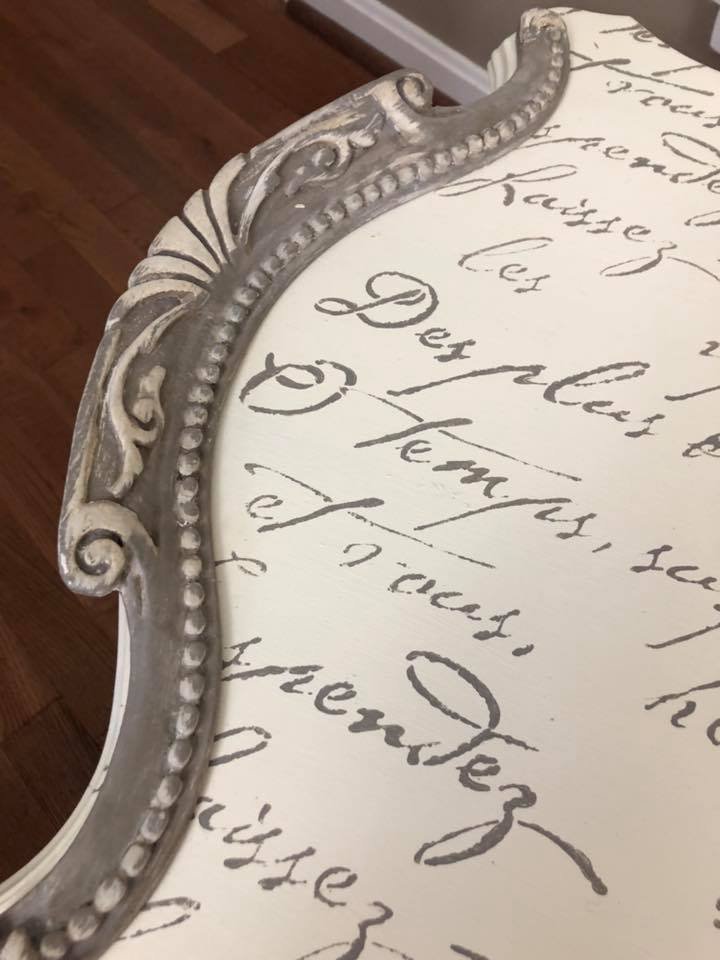 Ornate Coffee Table with French Poem
This one-of-kind coffee table is truly a conversation piece. Just look at all those ornate details! It has been hand-painted in a beautiful soft gray and off white with a script French poem painted on top. The base has dark wax added to enhance the ornate beauty of the piece, and the top has a matte protective poly topcoat for added durability. The curves, carvings and ornamental design of this beauty are second to none.
Dimensions: 39" wide x 17.5" tall x 21" deep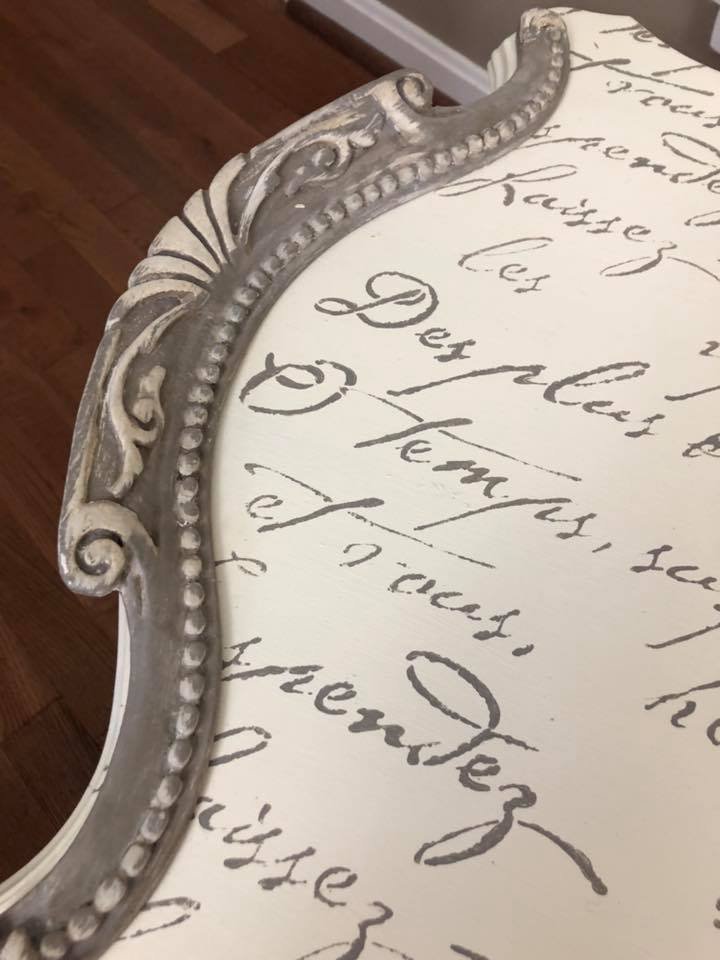 See the before pics below…this one took some elbow grease!