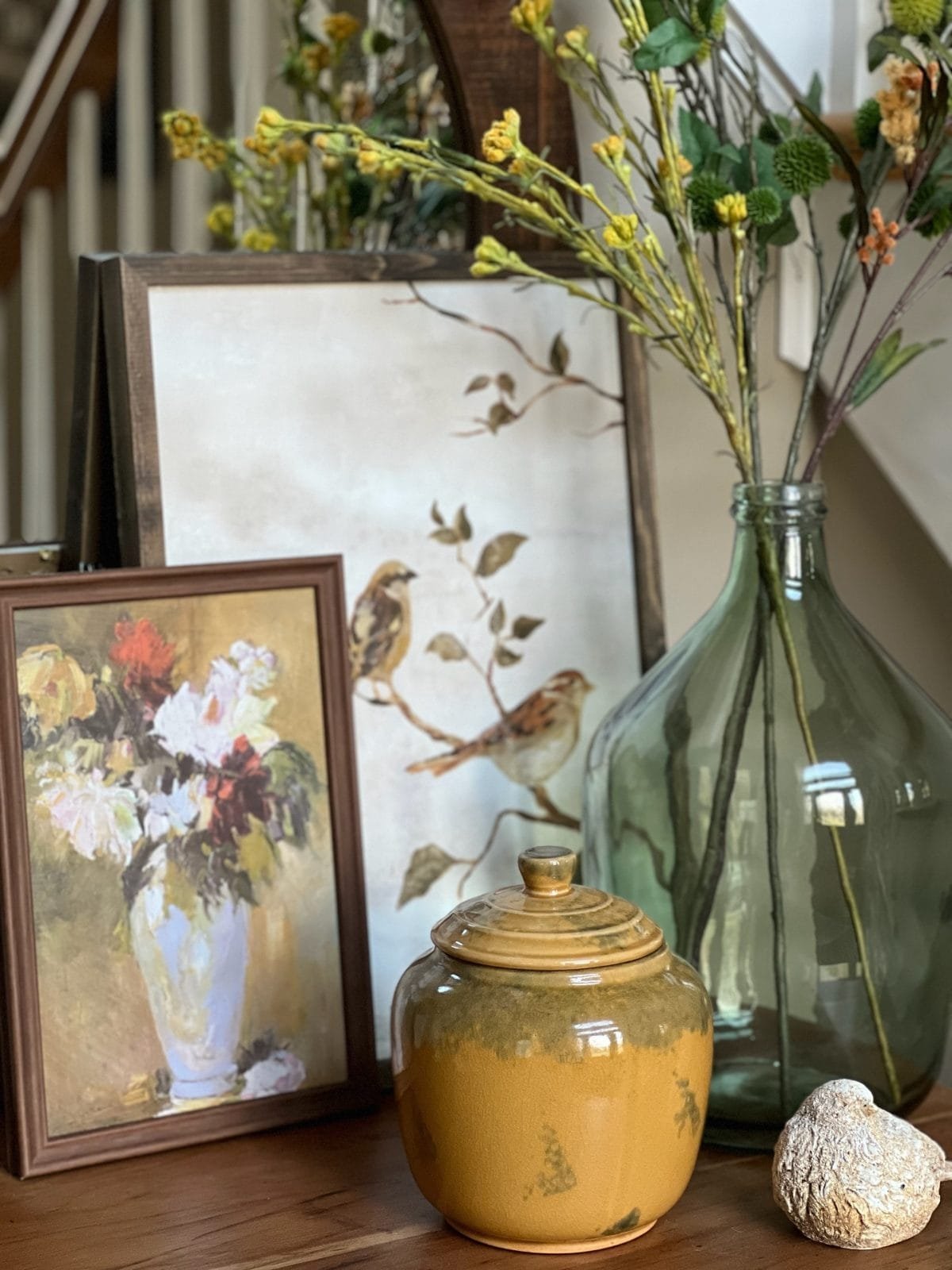 How to layer decor
Unlock the power of layered decor with my easy-to-follow guide! Learn the basics of accessorizing and curating your space to create a unique and beautiful look. This guide will show you how to layer decor for maximum impact with minimal effort.
Here are some practical steps to take when you're ready to decorate your living space:
Start with a neutral base, such as a neutral-colored rug or sofa, or choose a neutral color palette for your walls, floors and furniture to create a blank canvas.
Add texture with throw pillows, blankets, or a cozy rug to add warmth and depth to the space.
Incorporate a mix of patterns, such as stripes, florals, and geometric shapes; make sure they are in complementary colors and different scales to create balance.
Use different materials, such as wood, metal, and glass, to add depth and interest.

Add artwork or a gallery wall to create a focal point.

Incorporate unique decor pieces, such as sculptures or vases, to add personality.
Use lighting, such as table lamps or floor lamps, to create ambiance.
Don't be afraid to mix and match different styles, such as traditional and modern.
Edit and simplify as needed to avoid a cluttered look.
By following these simple tips, you can easily curate a beautiful and unique space that showcases your personal style.