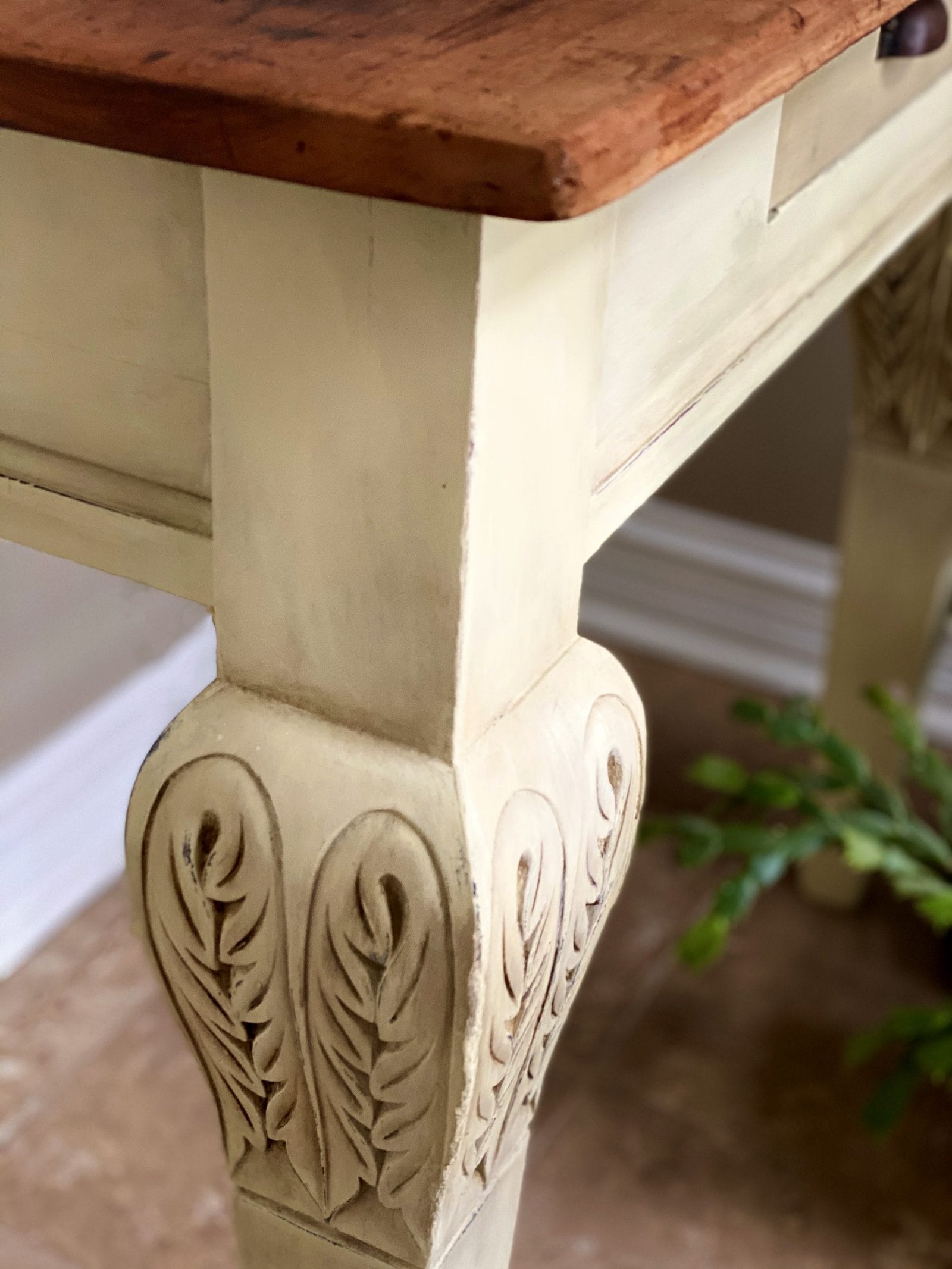 An Antique Table Worth Saving
I instantly fell in love with this antique table. Especially those legs! Honestly, I would have loved to merely clean it up and keep it stained, but unfortunately, the back panel of the table was completely split and the top was split as well. I soon realized it was going to take some major repair to get this table solid again.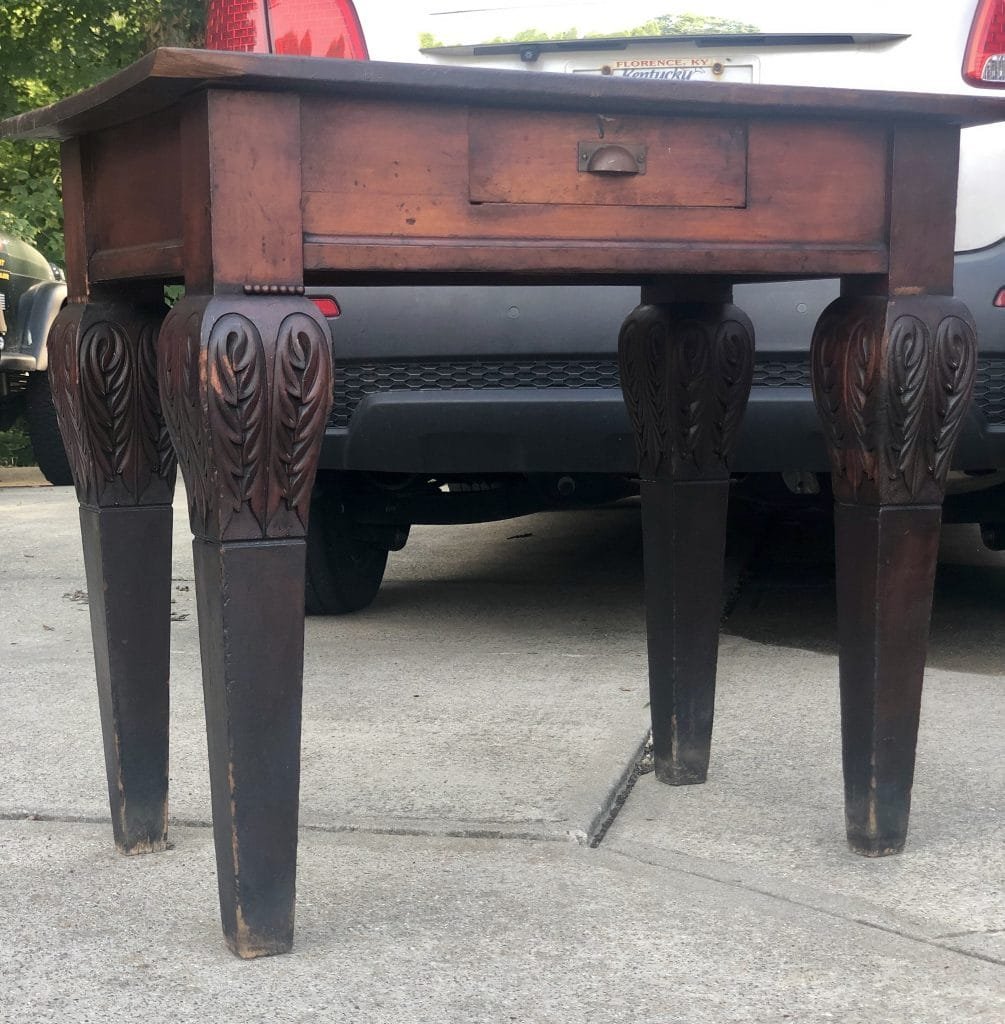 I began by taking the table apart, which was not an easy task since the entire table was put together with dowel pins. Some of them were broken on the one side, which paved the way to taking it apart. Getting it back together required new dowel pins, wood glue, bondo and pipe vices. Not to mention lots of elbow grease!
Given the wood repair and bondo, I had no choice but to paint this beauty, but I opted to keep the top as rustic as possible to maintain some of the piece's original charm.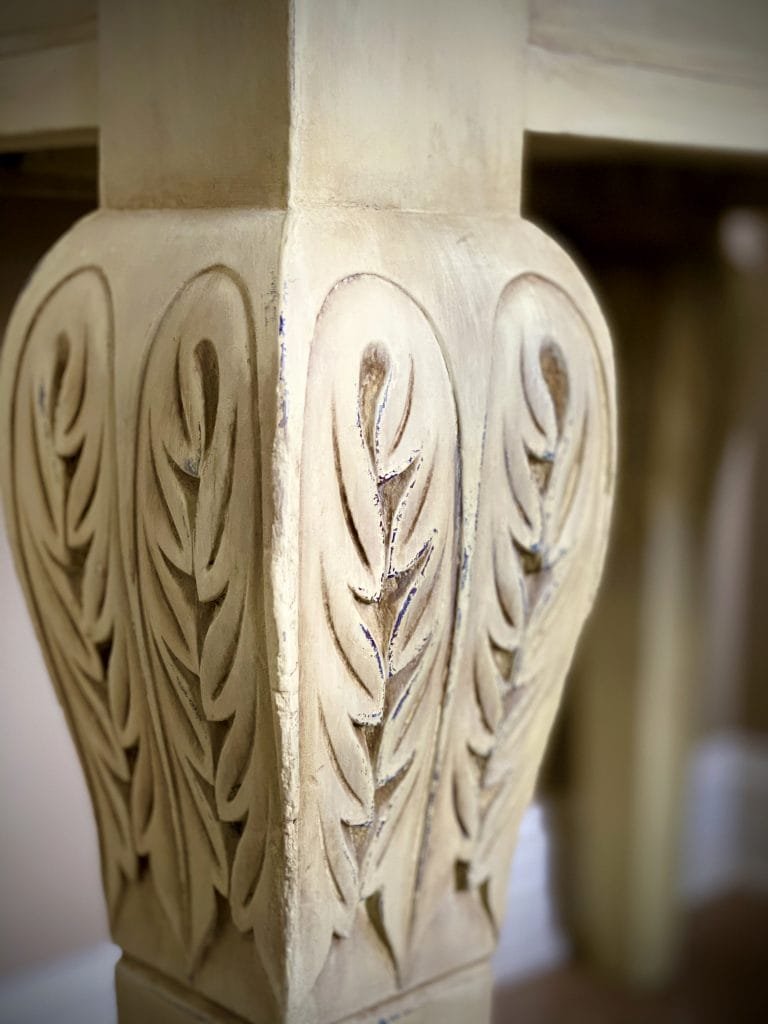 The end result? A new look for an old piece that can now be enjoyed for many more years to come!